As of September 2018, all beach rentals are on hold due to Hurricane Florence.
I will begin accepting reservations for the "Fog King" again as soon as possible.
More listings will be added as soon as repairs are completed.
Fog King – It's a Fog King Great Time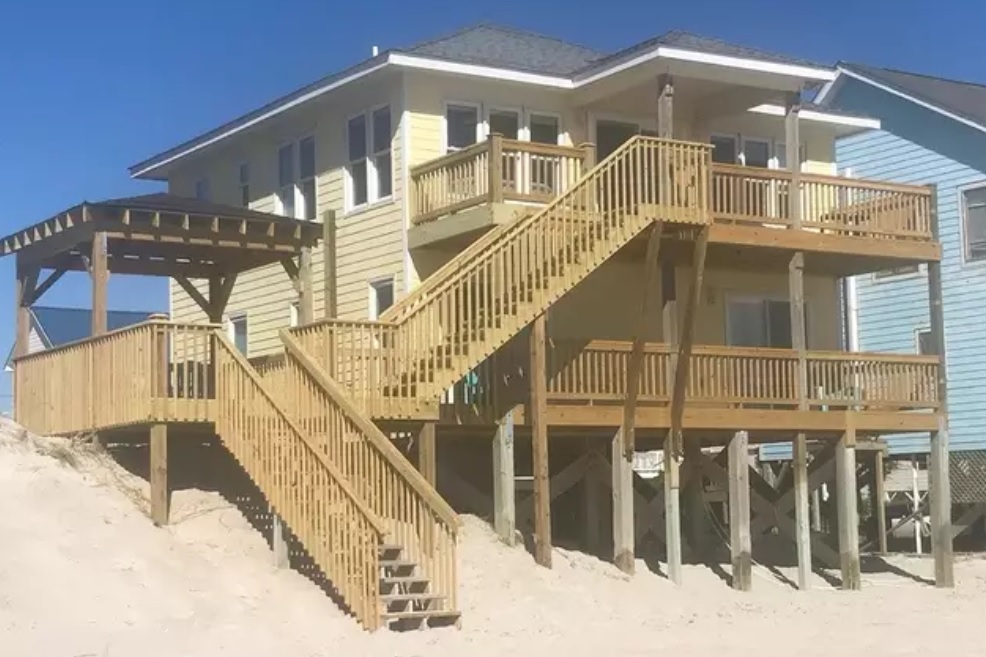 This oceanfront beach house rental is right on the ocean.

Rent this beach house via AirBNB here.
Reviews (as seen on AirBNB):