All rentals are provided through AirBNB. When the listings are active, a link will be provided to the associated AirBNB listing. At checkout state and county sales taxes are collected as well as a security deposit which AirBNB refunds. To date, everyone has always received a refund. All homes are smoke free and no pets are allowed. Homeowners, go here.
Update 2/15/2019: I will have 2 more oceanfront beach houses to add to this list in the very near future! Stay tuned! 
Email me here to get on my mailing list.
Fog King – 2004 North Shore Drive
"It's a Fog King Great Time!"
The fate of the Fog King is unknown as the owner debates selling the property. Hurricane Florence ripped the deck off and the place is on hold until dunes and sand are restored in this part of the island. Several repairs will be needed before it may be rented again. It will likely be for rent again soon, but, at the moment I can't commit to anything.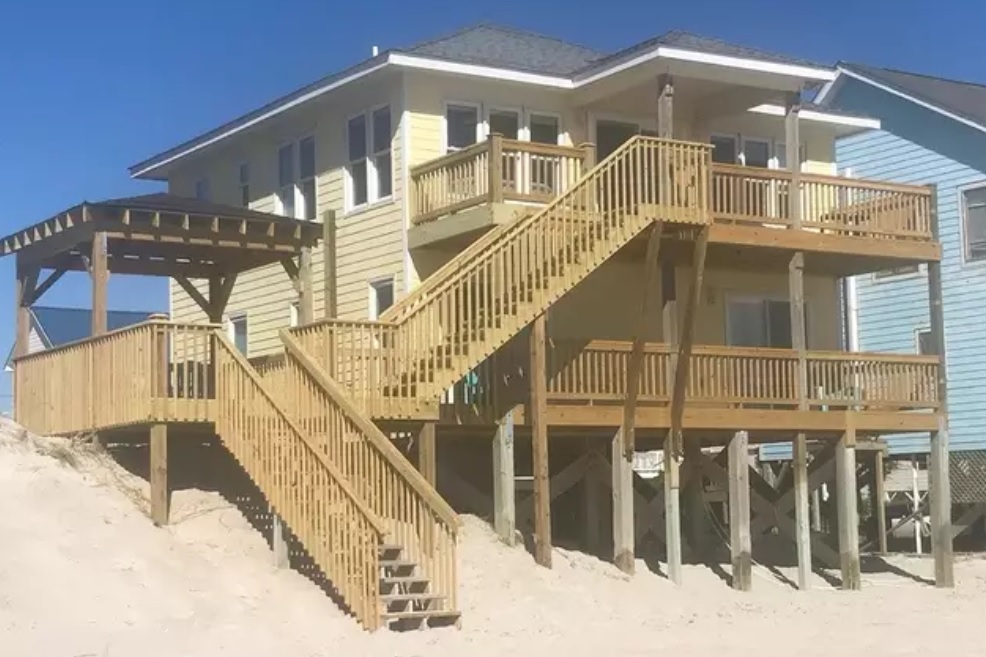 This oceanfront beach house rental is right on the ocean.

Rent this beach house via AirBNB here.
Reviews (as seen on AirBNB):