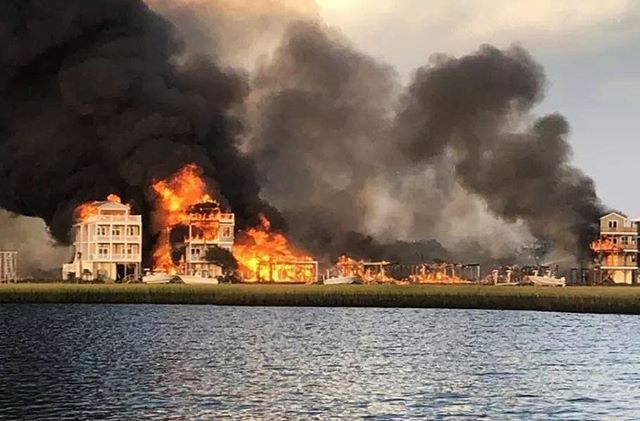 On Sunday, September 29, 2019, a fire broke out in Surf City. The fire quickly spread, destroying 7 homes. Thankfully, there were no injuries or fatalities.
Most of the houses were vacation homes, however, one home belonged to the Schiefelbein Family. There's a GoFundMe in place for anyone who would like to donate to them. I'm sure they had insurance, however, aside from the personal items lost, this family is displaced and insurance isn't going to cover everything such as clothing and temporary housing.
At the time of this article, the cause of the fire was unknown. The investigation is ongoing.
The fire began around 6PM on Atkinson Road near South Shore Drive.