It is very rare, but alligators do venture out of the marshy areas of Topsail Island and onto the beach and into the surf.
On June 1, 2019, multiple alligators were seen on North Topsail Beach. JoAnn Groeger added this picture to Facebook: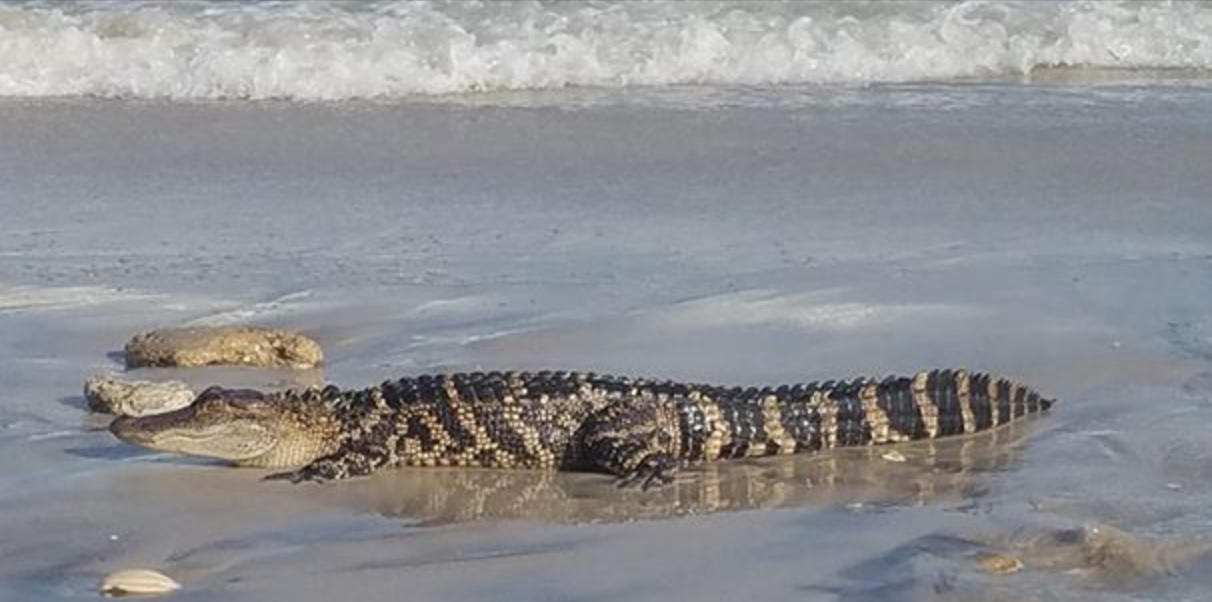 A gator was spotted in September 2018 at Oak Island, NC.
Yes, alligators are indeed freshwater reptiles. They do, however, occasionally take a dip in the ocean.
The alligator was spotted at 6PM, which would have been about 1 hour before high tide on 6/1/2019.