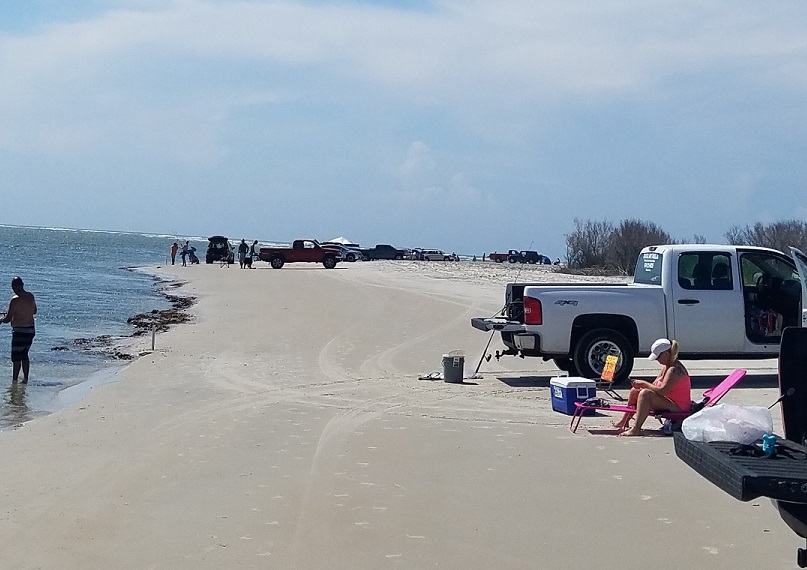 Four wheel drive vehicles may drive on North Topsail Beach WITH a permit and must enter through the Off Road Vehicle (ORV) Access area which is located at the end of River Drive, aka New River Inlet at Onslow County Beach Access 3. Joyriding is not allowed and signs mark designated areas.
Permits are new as of July 2017.
Day permits are $20
Weekly $100
Hurricane Re-entry sticker holders are free
Directions:

For fishing, vehicles can also use the beach on the southern end of the island October 1st – March 31st with a permit. Permits may be purchased from the Surf City town hall or police dept.
Two things to know in the ORV area:
You 2 wheel drive or AWD vehicle will get stuck. Don't try it; you will look like an idiot and you will need to be towed.
Do not swim in this area. The current is real. You will die.