A house I manage in Topsail Island North Carolina has always had issues with the AC. Here are a list of problems which were solved after decades of problems:
Poor air flow from Air Conditioner
Condensation in walls
Moisture in upstairs bathroom
Wetness around metal wall switches
Corroded electrical outlets
After only 5 years, the AC condenser was freezing up
Clogged coils
Expensive AC bills in the summer
The entire system was replaced after a tropical storm in 2012. This is a house I stayed at for 15 years. In 2016 I began managing the house and proactively maintaining the HVAC system was at the top of my list.
We had always had the above problems and nobody ever knew why. The owner had multiple HVAC techs look at the unit, and I had even hired a couple myself in the summer when it was really hot upstairs.
Finally in July 2018 the condenser froze up. Within 40 minutes it was VERY hot in the house. Running the heat for 40 minutes unfroze everything, however, all was frozen up again within 6 hours. I called an HVAC repair company who came out and sprayed some foam on the coils and left me with a $150 bill. While the guy was lazy and incompetent he did at least tell me I'd want to clean the coils this winter.
I am not an HVAC tech but I am an Internet researcher. 5 hours later when the unit froze I knew it was due to low freon (already checked) or clogged coils. The unit is mounted upright in a small closet with NO FILTER. I was always baffled by the no filter. I reached my arm way up into the unit and began peeling away hair and dust. The task continued for about 2 hours. It was a dirty job. When done, I was able to reach about 75% of he coils, the unit ran great! There was great air flow, humidity went down, everything was working smoothly and ice cold air came blasting out of the vents!
The solution was simply keeping the coils clean.
Here's what a coil looks like: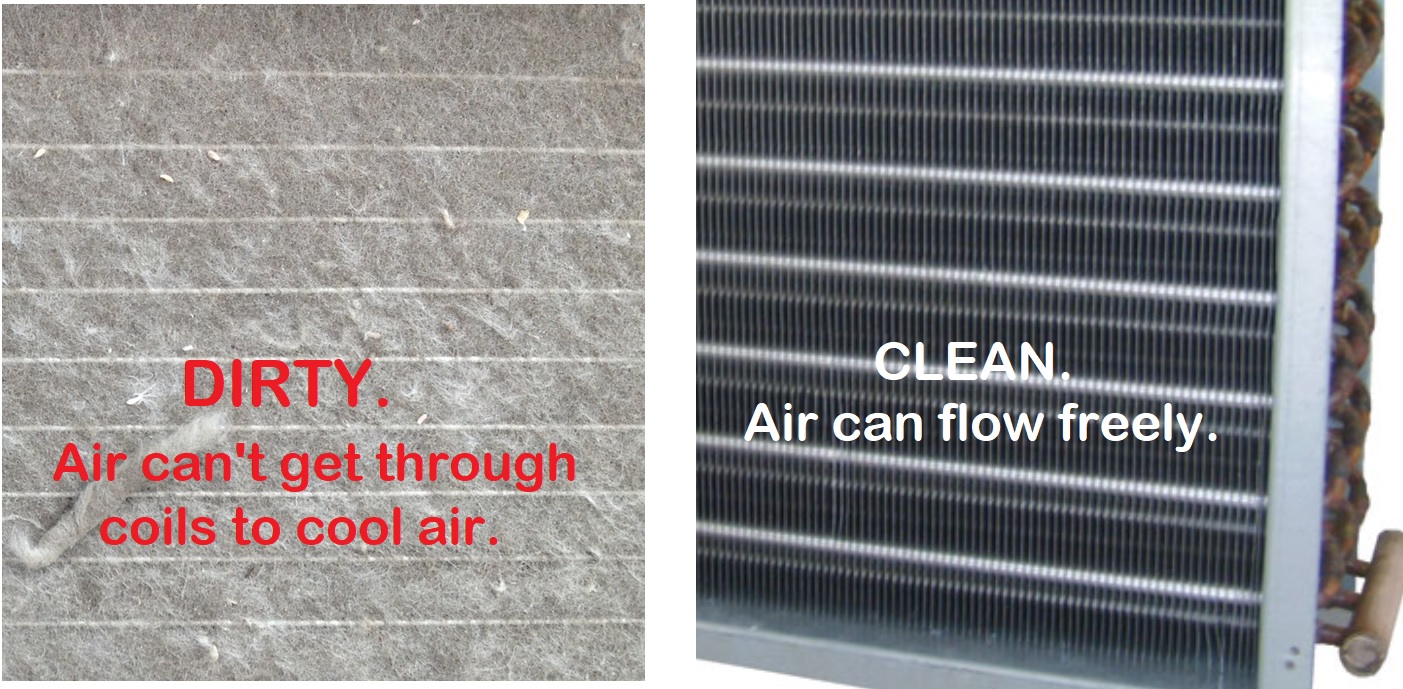 Not rocket science.
Now in this house there was no filter. There were no air inlets allowing filtered air to get to the air handler. The closet the air handler was in was just sucking in air from underneath a closet door.
I had an idea – make the door the filter! That's what I did to fix all of the HVAC problems at this North Carolina beach house.
Back in the Raleigh area (where I live) I bounced this off of a friend who owns an HVAC company and he said "yeah, you have to put the filter in the door, otherwise you'll get low air flow, high electric bills and humidity upstairs." UGH!!!!
Here's what the door looks like!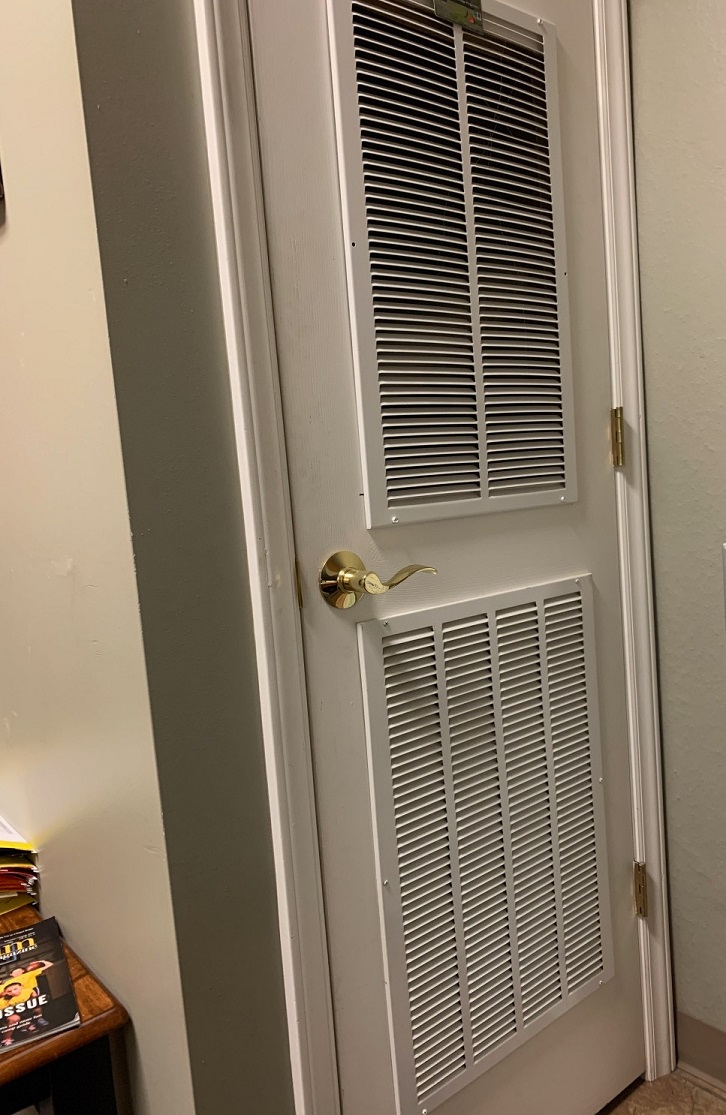 RECAP
A lazy installer installed an air handler with no filter.
With no filter, the coils got more and more clogged over time.
Air flow was reduced to clogged coils.
Due to low air flow, there was excessive humidity upstairs and the house couldn't keep cool.
Eventually we had a frozen condenser
This was all fixed with clean coils and a proper air filtration system.
This is yet another example of something a previous property management company didn't give a care about but I was eager to fix.
To learn more about property management be sure to visit my page about Topsail Island Property Management.