The North Carolina Department of Motor Vehicles offers a wide variety of vanity plates. Some of the beachiest plates have sea turtles, fish and lighthouses on them. Let's cover them below.
Save the Sea Turtles!
This vanity plate was crafted in 2002 by Jean Beasley, who was at the time the director of the Karen Beasley Sea Turtle Rescue and Rehabilitation Center. There is a great write up of the license plate's release over on StarNews Online. A portion of the proceeds goes to this great turtle hospital. Be sure to visit the hospital either in person or online at https://www.seaturtlehospital.org/.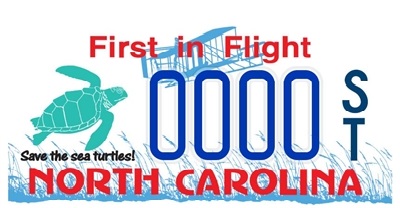 Big Rock
You would have to be living under a big rock to not know what the Big Rock Blue Marlin Tournament is. Did you know that in 2022 one luck team won $5,858,875? Anyways, if you would like a marlin on your license plate, visit the DMV's website. You can read more about this plate here: https://www.thebigrock.com/big-rock-specialty-plate/.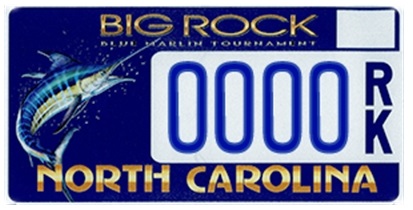 Core Sound
One way to donate to the Core Sound Waterfowl Museum & Heritage Center is to get their license plate which features the Cape Lookout Lighthouse. For other ways, visit www.coresound.com.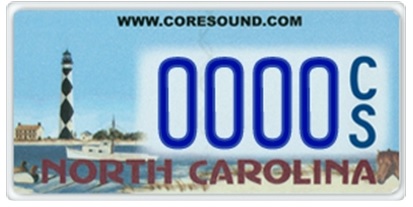 Ducks Unlimited
This is one of my favorite plates, which of course features the Cape Hatteras lighthouse, which reached completion in 1870.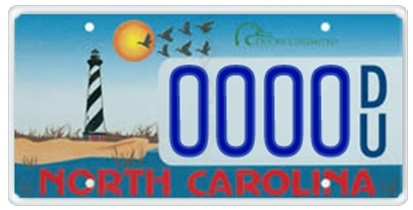 NC Coast:
This specialty plate supports The North Carolina Coastal Federation and was released in 2017. The North Carolina Coastal Federation is a member-supported 501(c)3 that is focused on protecting and restoring the North Carolina coast. Read more about this plate here: https://www.nccoast.org/license-plate/.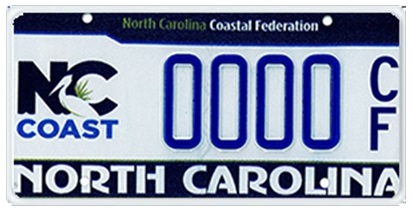 Coastal Land Trust:
The mission of the Coastal Land Trust is to enrich the coastal communities of North Carolina through conservation of natural areas and working landscapes, education, and the promotion of good land stewardship.Read more about their plate here: https://coastallandtrust.org/license-plate/.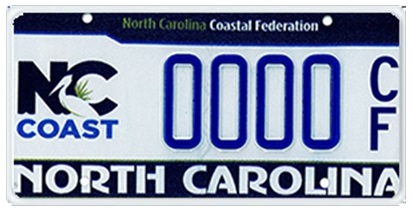 Buddy Pelletier
The Buddy Pelletier Surfing Foundation in Morehead City is a a 501(c)3 non-profit organization founded by East Coast Surfing Hall of Fame member Buddy Pelletier. There's a great write up about this surfer's legacy on StarNews.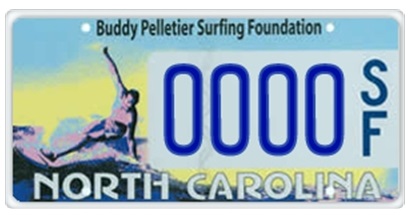 NC Aquariums:
New in 2023 is this plate which features a sea turtle, river otter and a sand tiger shark. A portion of the proceeds goes to the N.C. Aquarium Society.