On September 5, 2020, somewhere between 500 and 2,000 boats traveled the Intercoastal waterway behind Topsail Island with Trump 2020 flags hanging off of the back of their boat.
Here's a pic which was taken by photographer Wilton Wescott: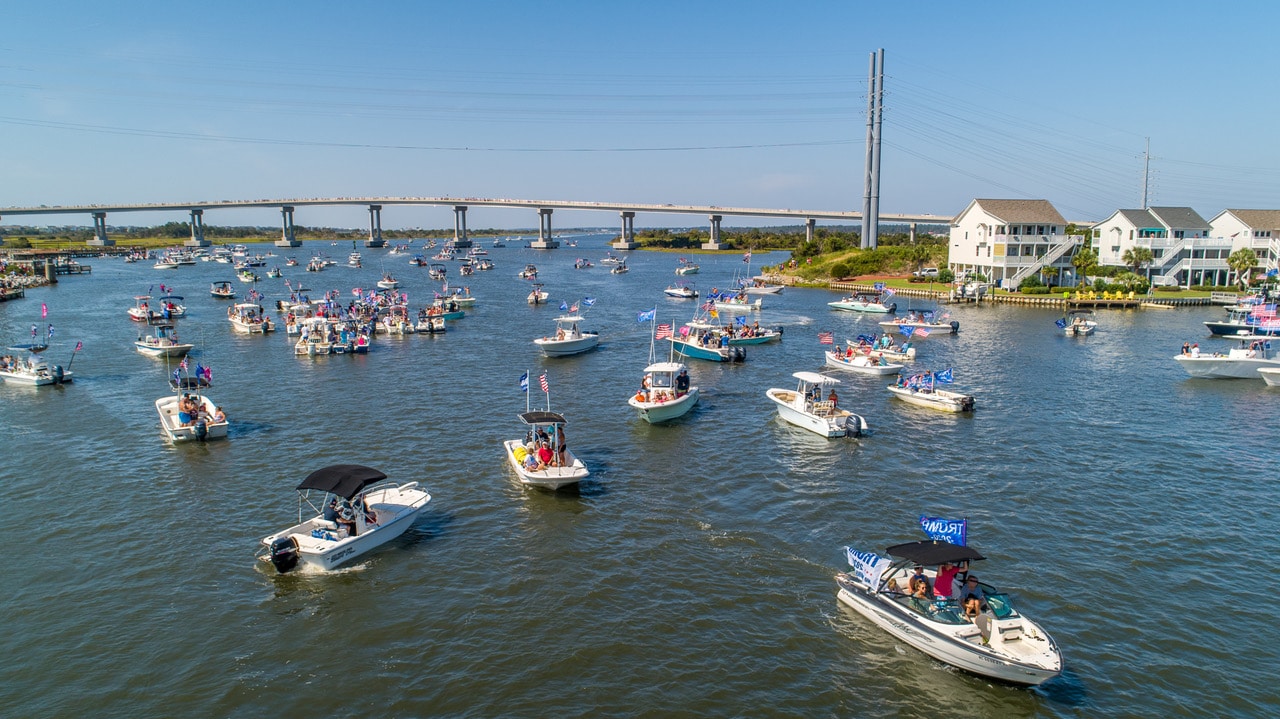 Wilton also posted this great aerial footage to youtube:

The event was organized on Facebook here.
Another Trump boat parade is scheduled for October 24, 2020 as well.
Does Topsail Island love Donald Trump?
There is definitely overwhelming support for Trump in Surf City and on Topsail Island.
Trump 2020 flags may be seen in front of businesses, souvenir shops, bars, restaurants, beach houses and of course on the back of Jeeps, trucks and especially boats.
Support for the President varies depending on which part of North Carolina you travel to. Some liberal cities, such as Asheville, are definitely "Biden cities", while the vast majority of the mountains are Trump towns. Major cities such as Charlotte and Raleigh are generally  mixed, however, the people who are Democrats are generally more vocal in the larger towns. In rural NC, Trump is by far the candidate of choice.
One thing is for sure…. Boaters love Donald Trump.