Today someone asked me:
When Will Topsail Island Allow Visitors After Hurricane Florence?
Topsail Island really took a beating from Hurricane Florence.
I was shocked today to see that the beach is now closed to the public for who knows how long. I can't imagine owning a business down there and hearing an announcement like this:
The post reads:
Be advised: We are receiving a lot of questions about vacation rentals. North Topsail Beach will not be ready for vacationers for the foreseeable future. We encourage visitors and rental companies to reconsider traveling to our town until further notice.
Screenshot: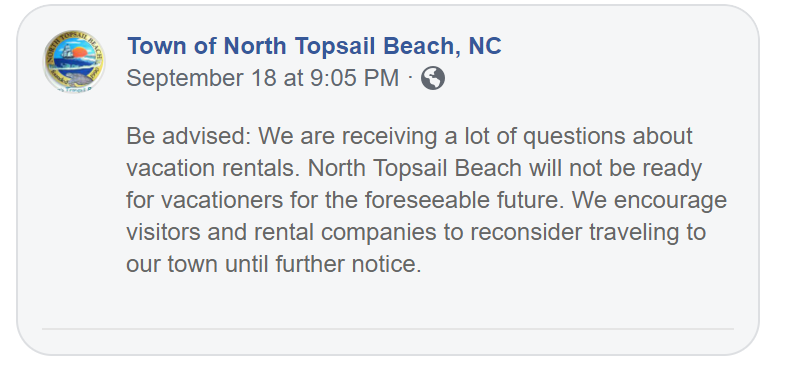 This is unbelievable!
The island is closed. Indeed, it is covered in sand and the dunes are gone. There are no utilities. Police and EMS can't get to homes. There's no telling when things will be "back to normal"…