All of my April 2018 updates will be made to this page.
As of March 28, the fishing has been terrible. Water temperature is currently 54 degrees. Other than a few mullets, there are absolutely no fish at all in the surf or sound.
Trout, black drum and red drum are up in the streams in deep holes over 10′ deep. They're biting when the water is clear if it has not been raining. We need water temperatures to heat up before the fish depart the streams.
Here's a citation trout I caught in the stream: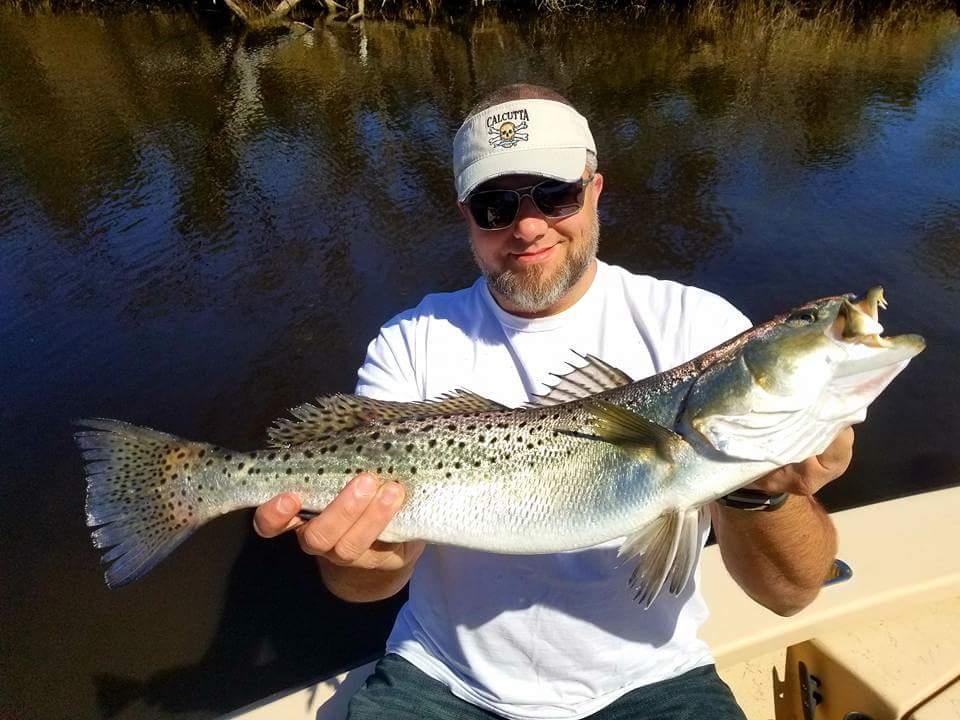 Topsail Island April 2018 updates
I will update this page as the month progresses. Please feel free to comment below if you catch anything!
April 19, 2018 fishing report / update:
The water continues to be very cold. As of the middle of April, sea water temperatures have been hitting 61 – 63 at the pier. I am personally waiting for that 68 degree mark. I hope it comes soon and brings flounder, blue and mackerel with it.
Bonito are being caught in the sound when the weather is right.
Mullet are being caught at the pier.
Not much is happening in the surf.