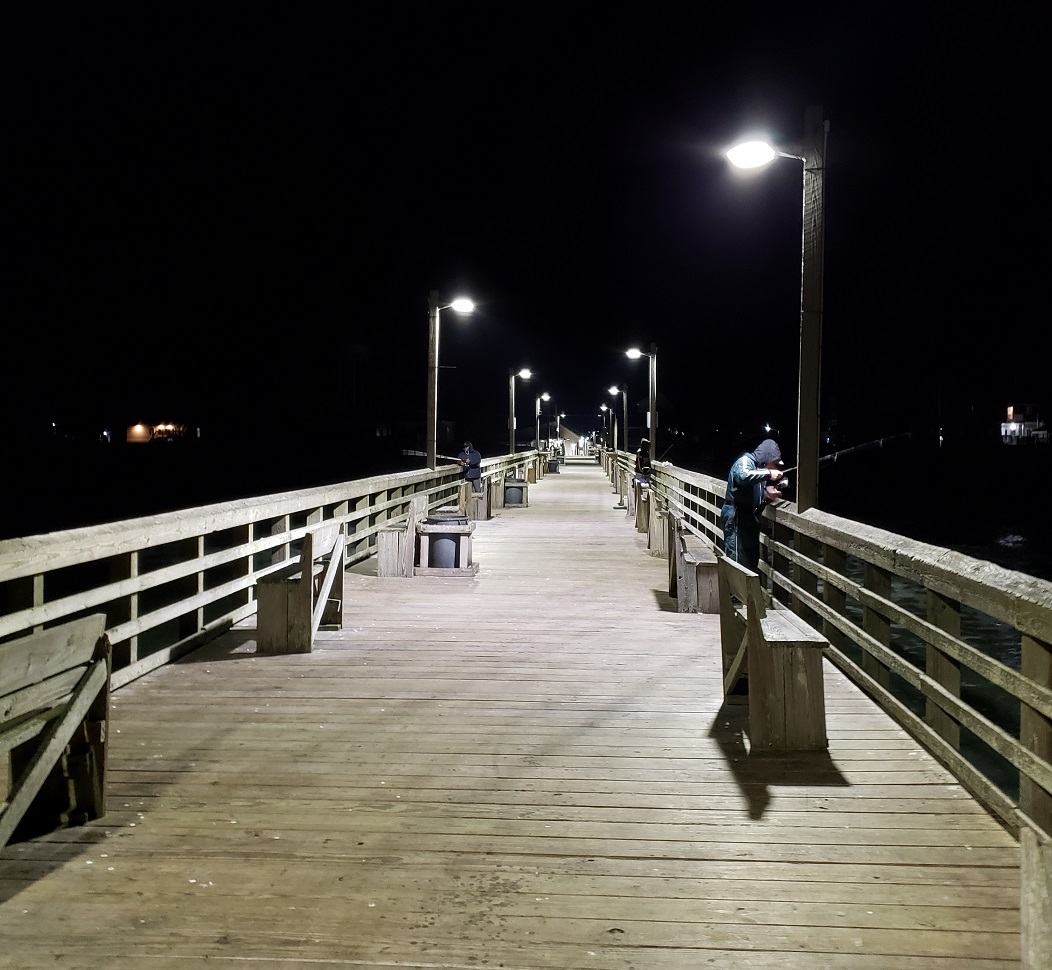 As of November 27, 2018, the ocean temperature in Surf City is 63 degrees.
The Surf City Pier closes for the season December 2, 2018.
The spots have disappeared.
There are a few trout here and there. They had a short run the second week of November.
Mullets are here. If you like "whiting" you're in luck. In the morning at high tide on bloodworms is your best bet. I can't imagine they'd have a problem with shrimp, either. They're out feeding at the high tide. The biggest whiting I've ever seen have been in a foot of water right off of the beach.
Temperatures are cooler than normal, so hopefully there isn't another huge fish kill this winter.
As always, go here for the latest Topsail Island Fishing Report.