This report is for the piers and surf. I do not know what is going on in the ICCW or on the ocean in boats this month, sorry.
The big blues are gone but there are fish to catch at the piers.
Surf Fishing:
As of early June the water temps have hit 75 degrees. The only thing biting my shrimp and cut bait are:
I have however seen Spanish jumping but you'd have better luck getting them on Gotcha lures from the pier.
I always catch and release these little guys when messing around in the surf but I had no lunch planned and they became a sandwich.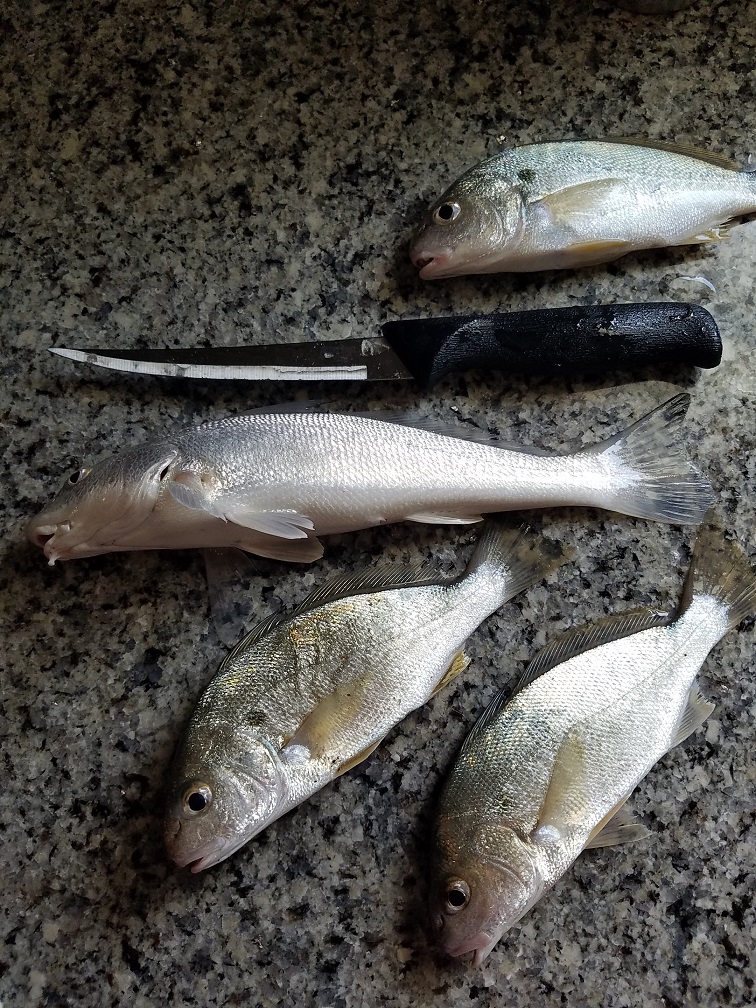 Pier fishing:
Gotcha lures and diamond jigs are the go to casting lures on the piers and the lures are readily available at any local bait shop or at the piers. These will bring in bluefish and Spanish when they are passing through.
People are catching speckled trout if you go early enough.
Anglers are also catching Black Drum and some Red Drum, Sheeps head and the occasional flounder.