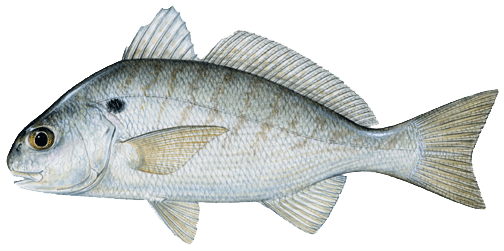 October is here and the spots have finally made their arrival. It's been hot as hell but the temperature finally took a huge dive on October 5, 2019. The water is still 80 degrees but that will be dropping throughout the month and fishing should keep picking up.
The Spots actually arrived a couple of weeks ago but we were only catching about 1 per hour in the daytime but they were biting after dark the last week of September. As of October, they've been biting earlier and earlier. Spots like blood worms and unfortunately so do Pinfish and there seems to be a lot of them lately.
The surf has been good for small Red Drum, Black Drum, Pompano and the occassional blue fish. I personally fish the bottom on days I can get by with a 2oz weight. The fish have been shallow, especially Black Drum, but, they usually are closer than you'd think.
At the pier they're catching:
Spot
Spanish Mackerel
Flounder
Black Drum
Red Drum
Grey Trout
Puffer
Pigfish
Pinfish
I don't know a lot about the ocean fishing but I do know people are catching Wahoo out there and that there are speckled trout in the inlets and I have heard that larger red drum are biting live bait pretty good back in the Neuse River.
Comment below with your fishing report.
I'll try to update this as the month goes on and of course please feel free to comment below with any news!
As always, go here for the latest Topsail Island Fishing Report.