Here's a picture of North Shore Drive in October 2018: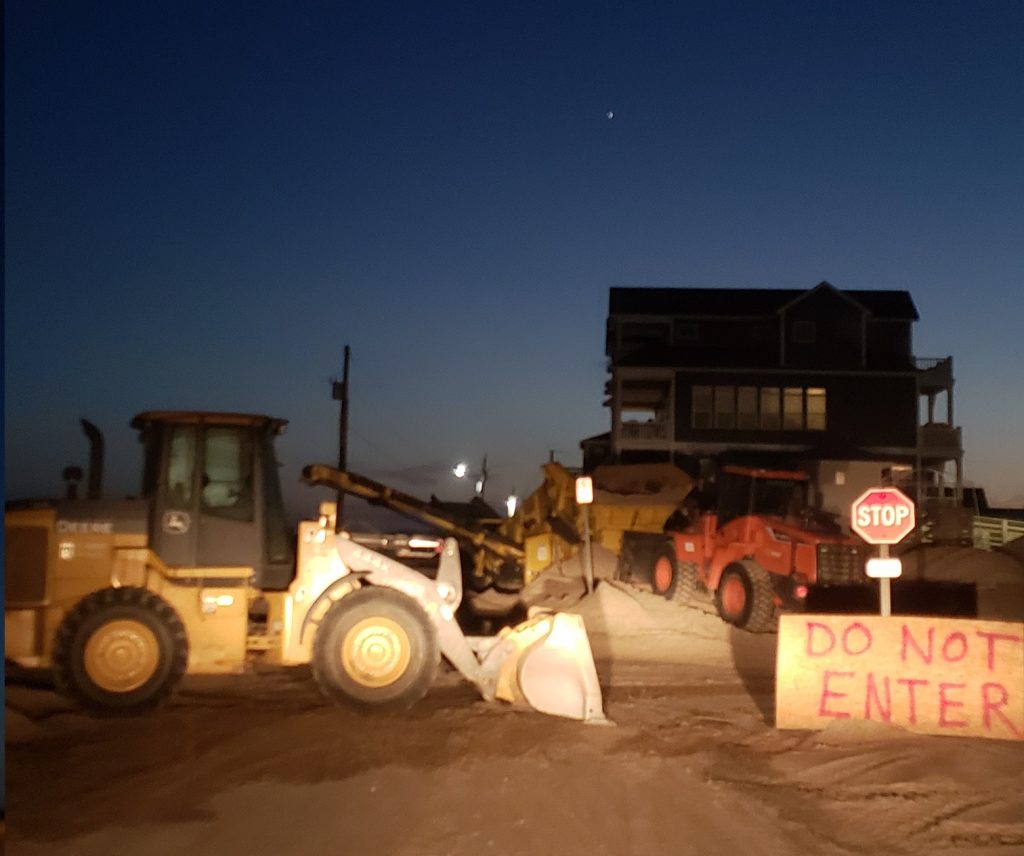 Several people are asking me why the Topsail Beaches have been closed after Hurricane Florence. That's because there is a major failure to communicate by the Town of Surf City.
The problem is there are no good numbers to call or good information online. The town is posting messages on Facebook and obviously the general public has absolutely no way to find this information online.
So, why is the beach closed?
The beach is a mess and full of nails.
There are rotting fish, rotting crabs and dead birds lying everywhere.
There is debris in the water.
The dunes are a critical component to the beach, and they're still being repaired.
The streets are covered in sand.
There are mountains of debris along the sides of the streets.
Beach Cleanup is awaiting FEMA approval.
It will be 2019 before any of this is done.
Businesses do need your support. If you want to take a day trip down to the island please feel free to do so.