I'm going to be adding to this report throughout the month. Please feel free to comment at the bottom with any of your own input too.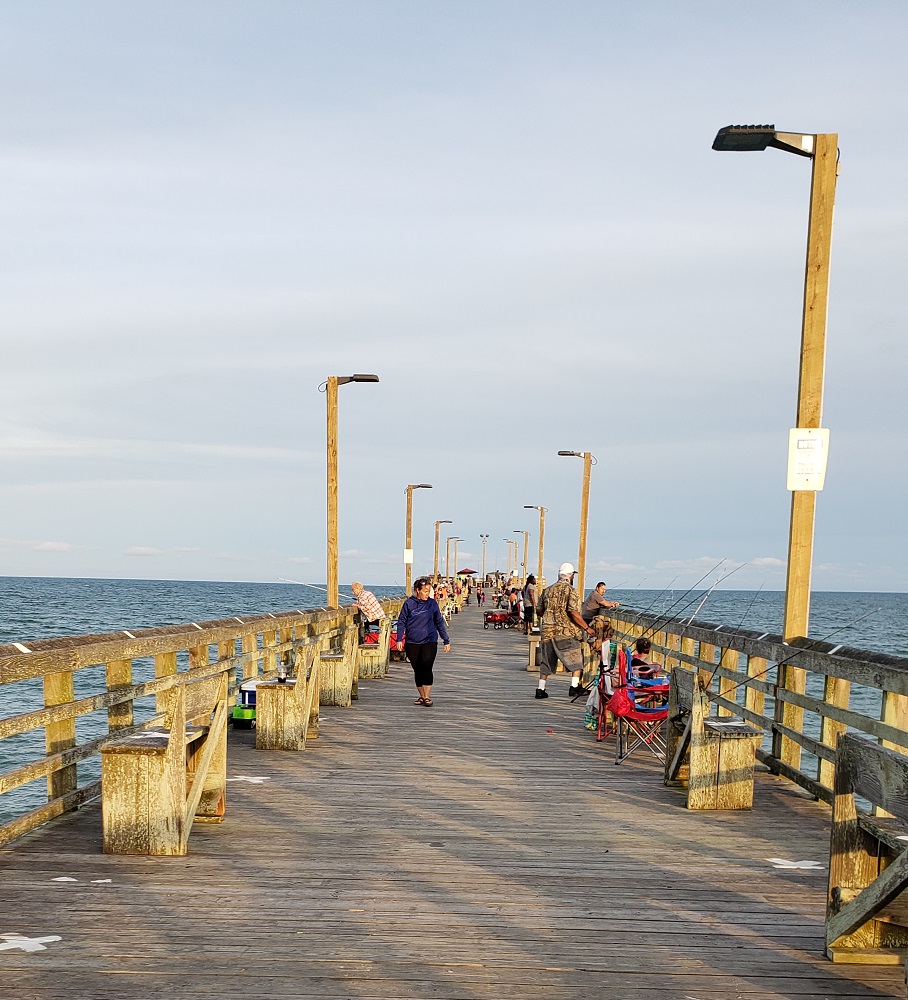 As seen in the May 2020 report, Spanish Mackerel showed up and there were a lot of them up until a tropical storm passed through on May 19, stirring up the waters. Due to steady winds throughout Memorial Day and another storm at the end of the month, the water has been thick with a decent current and fishing wasn't great. Still, people on the pier have caught some spot, mullet, pompano, bluefish and black drum.The first King Mackerel and Tarpons were caught at the pier in May. Here's the first King of the year as posted on Twitter by the Surf City Pier: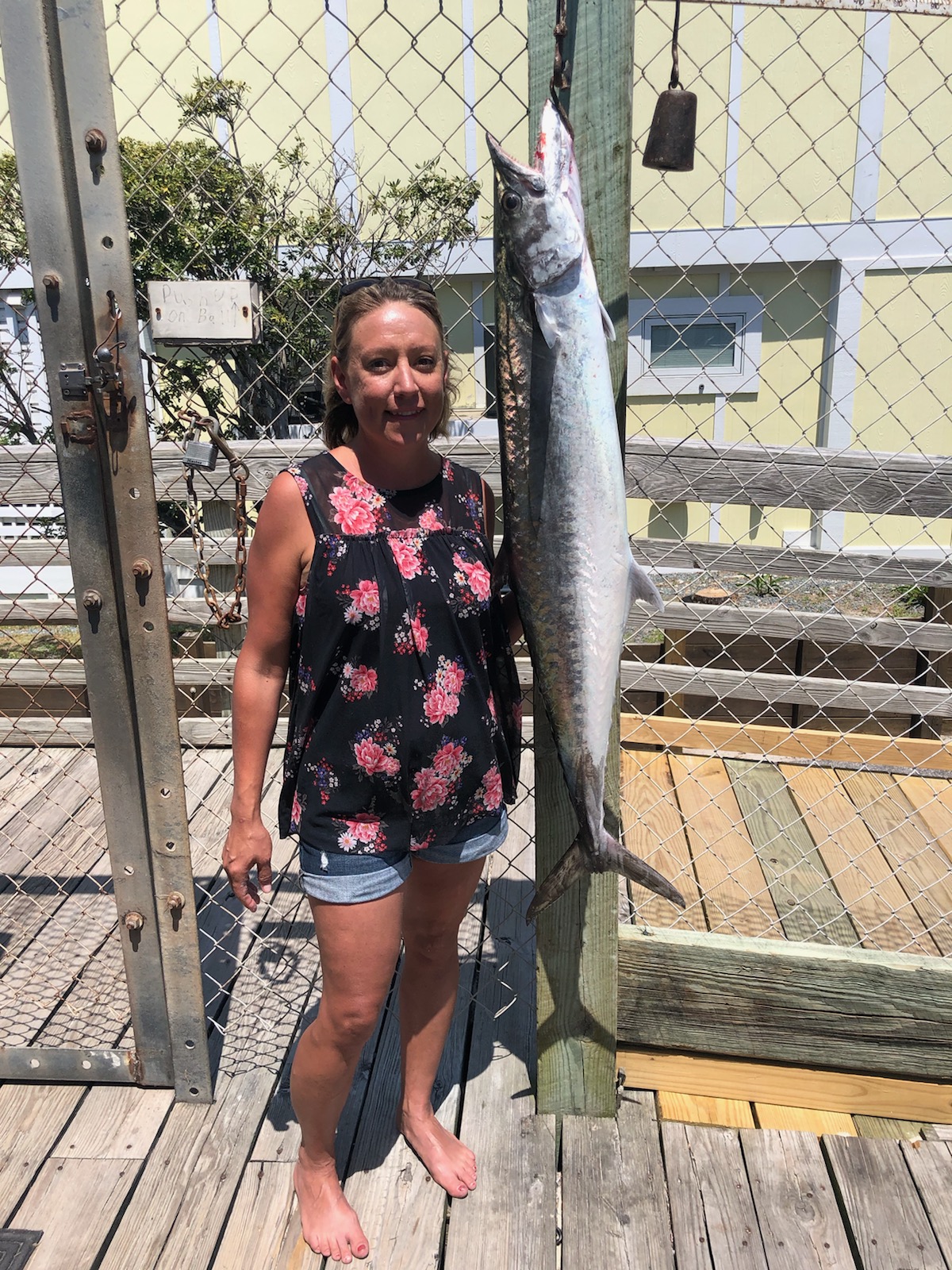 Topsail Island Fishing Report June 2020
The latest storms should clear out by June 1 but they'll be followed by a few days of 10mph winds. Hopefully by June 4 conditions will be good to catch more fish. At that time I suspect there will be bluefish, mackerel, mullet, black drum and hopefully we'll be seeing more pompano and spots. As the water heats up towards July the blues and mackerels will clear out.
I'll keep you posted here and as always feel free to comment below with your experience.
As always, go here for the latest Topsail Island Fishing Report.