Fishing was good in May up until about the 19th when Tropical Storm Arthur passed through, stirring up the water.
Here's what is in the surf and at the pier:
Spanish Mackerel (were biting up until the 19th when the storms stirred up the water)
Bluefish
Black Drum
Virginia Mullet
Spot (not a lot yet)
Pompano (A few nice ones at the pier)
The first King of the season showed up on May 14, 2020 as seen in this pic I found on Twitter. This King fish was 24lbs: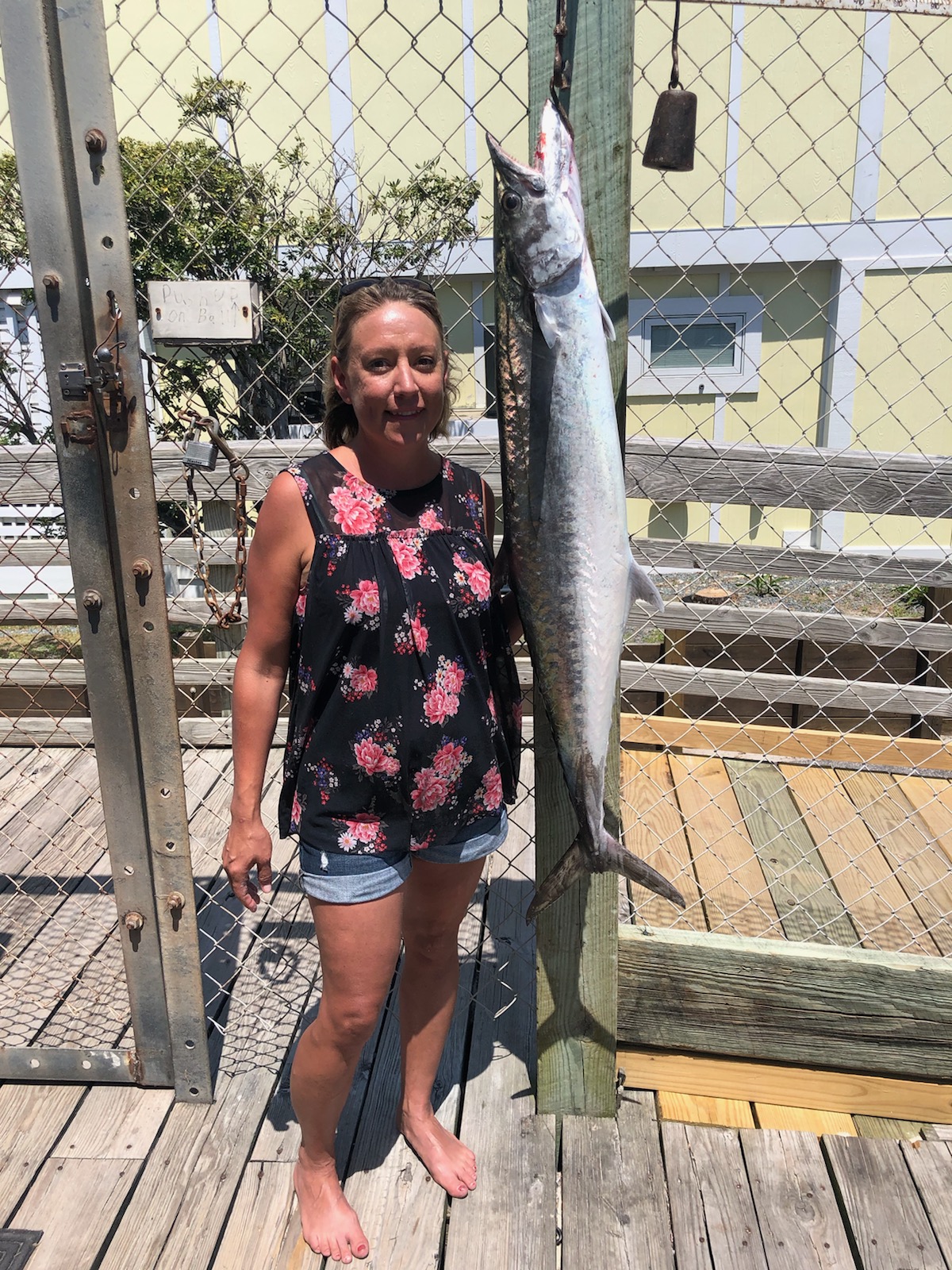 The first Tarpon of the year was caught at the Surf City Pier as well. For full credit, this fish was posted on their Facebook page here. Check it out: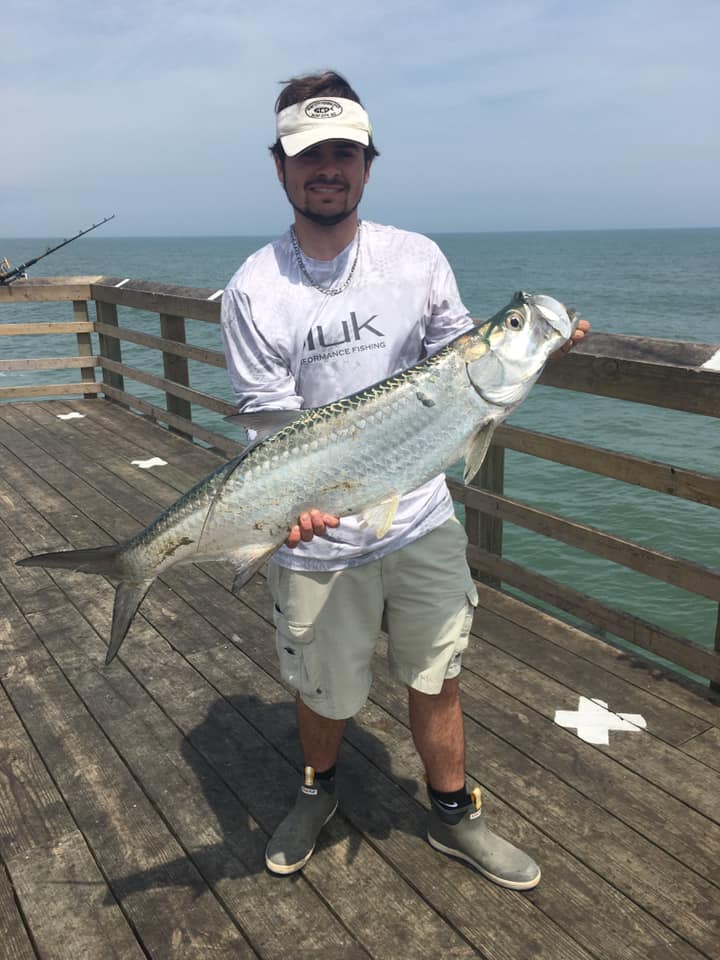 It looks like that it is going to be stormy again from the 28th through the 31st and windy after that. We should hopefully get into some good fishing for June..
As always, go here for the latest Topsail Island Fishing Report.