September 2019 is turning out to be a good month for fishing, just not for catching. The water temperature is still over 80 degrees here.
The fish are indeed biting here and there. I have mostly been pier fishing this month.
Hurricane Dorian went up the North Carolina coast at the beginning of the month, prompting mandatory evacuations to the island.
September 9, 2019, the island was back open for visitors. Over the next week, people caught fish in the surf and on the pier:
Speckled trout: The trout rolled through around September 14, but I haven't seen any since.
Spot: There were a handful of spot caught at the pier.
Spanish: The mackerel came through about the same time as the trout. They're catching Spanish in the surf up at Atlantic Beach.
King: Same.
Bluefish: Same.
Flounder: Here and there.
Red Drum: I have seen several smaller Red Drum caught at the pier and then released since they didn't meet the size limit (currently 18″). Of course, a couple of larger Drum have been caught as well.
Other: Other fish, such as Pompano. are being caught here and there.
Here's a Red Drum I caught 9/14/2019 on the pier at night when high tide was rolling in: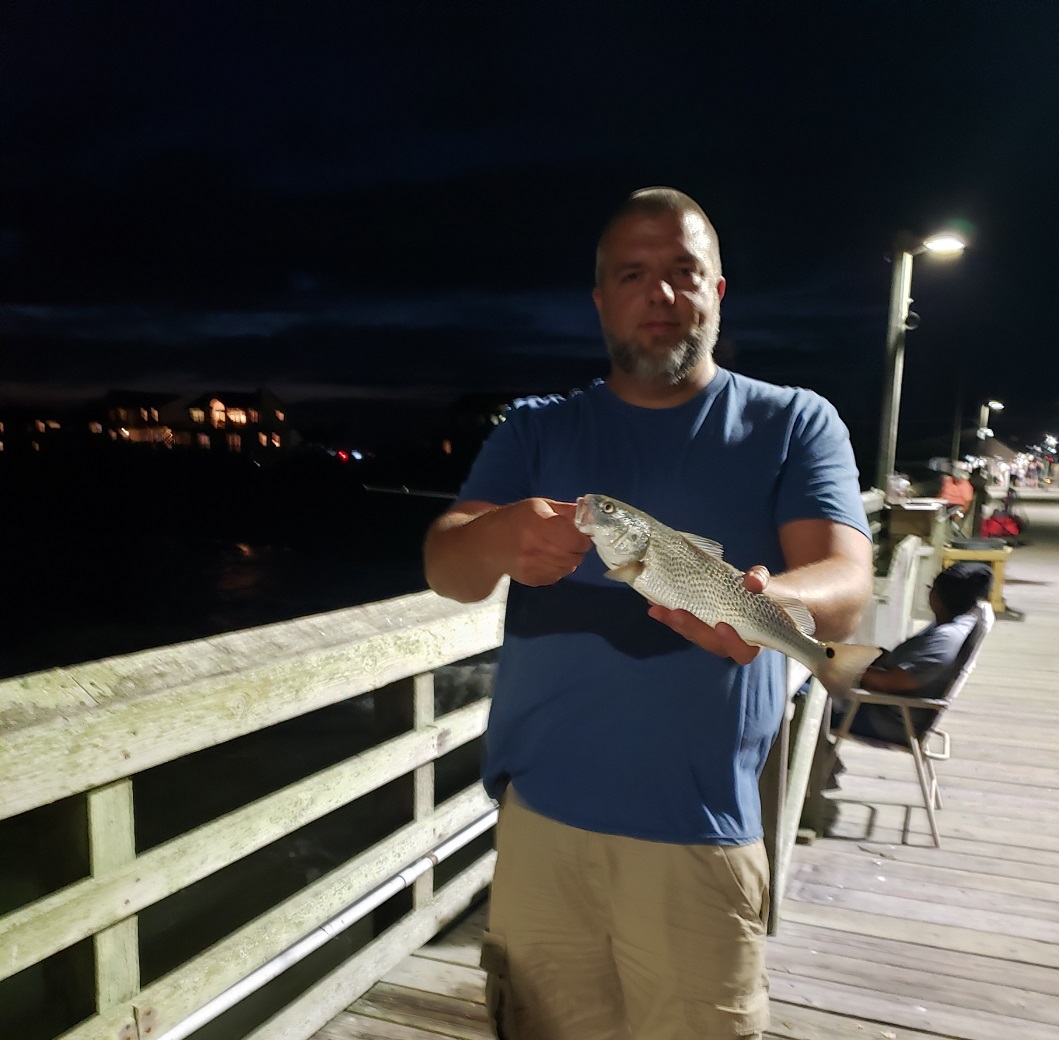 As of 9/15/2019, the ocean is angry and there's a is current as Hurricane Humberto swirls off of the coast. Thankfully, that hurricane is not coming here, but it sure is messing up the fishing and swimming. The water is expected to calm down around the September 21. Until the 21st, we are looking at 15MPH winds all week long.
If you still want to catch dinner, you can round up some crabs at the park. I use a crap trap and just toss it out as far as I can with a dead fish tied to the middle. Some people prefer chicken. I don't think the crabs care though. Be sure your crabs measure at least 5″ across.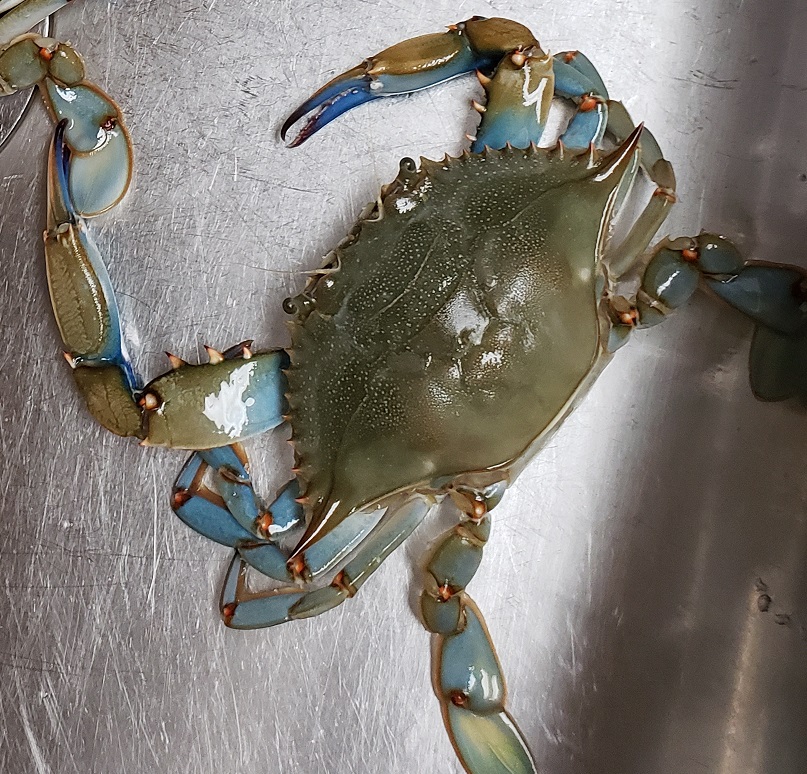 Oh, here's a quiz.
Who can tell me what kind of fish this is?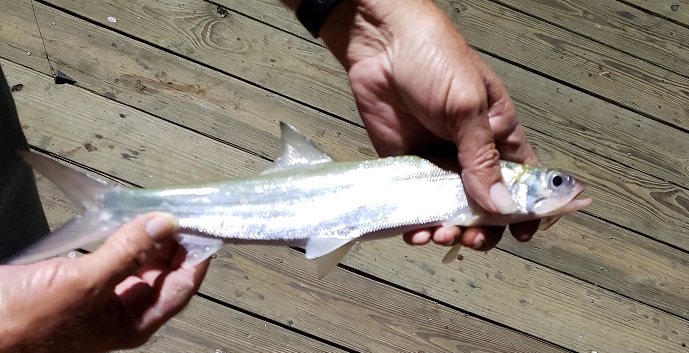 If you know the answer, please feel free to comment below!
As always, go here for the latest Topsail Island Fishing Report.